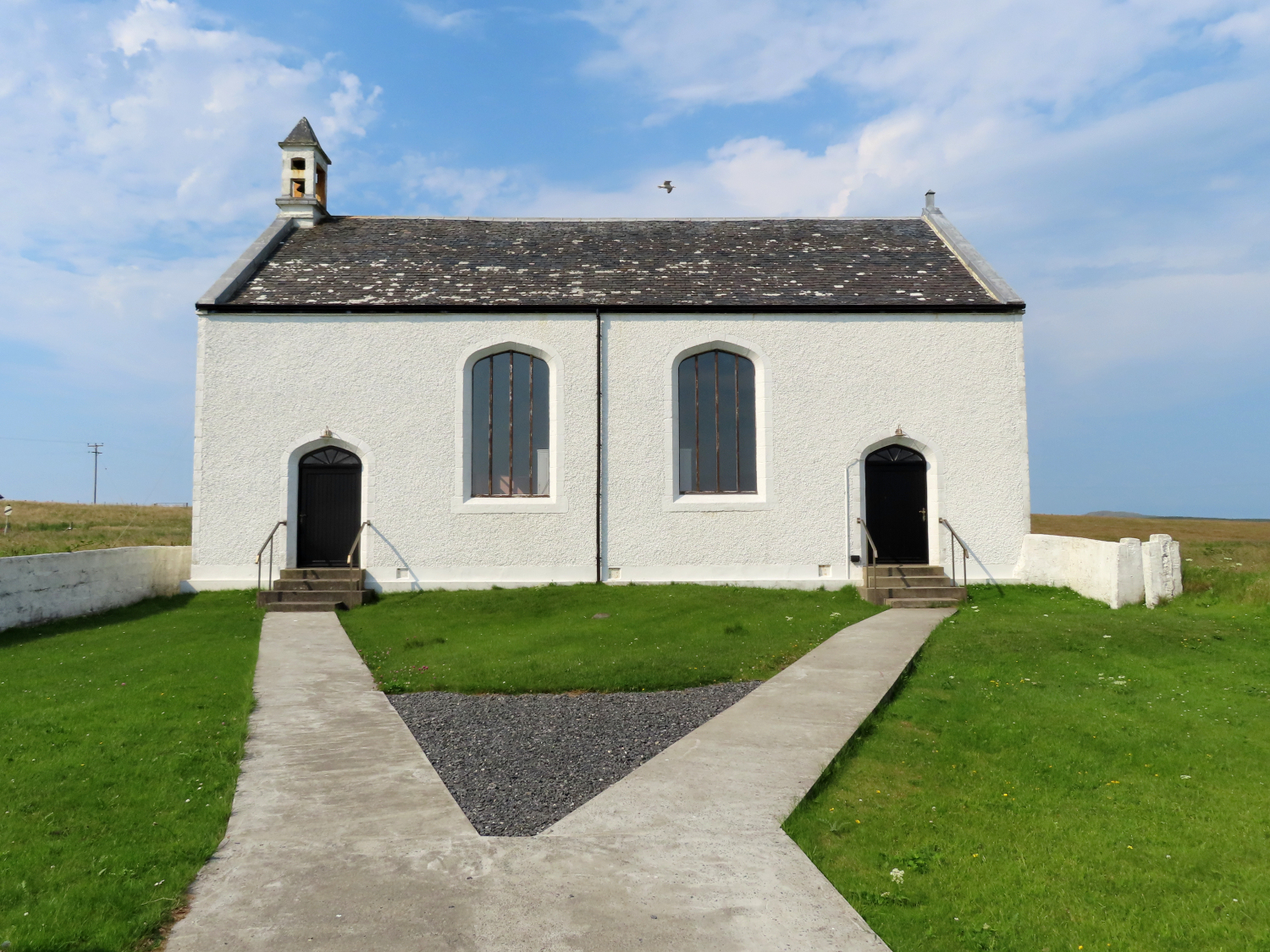 Portnahaven Church was designed by Thomas Telford and built in 1828. The two doors are reputed to allow the populations of Portnahaven and the neighbouring village of Port Wemyss to enter separately and remain segregated when inside. Very Christian!
It is one of the best remaining examples of a 'parliamentary church', part of a wave of church-building (funded by Parliament) designed to better serve churchgoers in remote areas. Thanks Maraid for the tip-off.
Kilarrow Parish Church, more commonly known as The Round Church sits at the top of Bowmore's main street. It was built in 1767 and is one of few round churches in the UK. The story goes that it was designed to be round so the devil couldn't hide in any corners, but this seems to be more fiction than fact.
The church is not usually open apart from Sunday mornings, but you can arrange a visit by contacting the parish clerk on the number at the entrance.
Carraig Fhada Lighthouse on the Mull of Oa is a beautiful thing from any angle. We visited at 7.30am on the hottest day of the year.
It is Scotland's only square lighthouse, and was commissioned by Walter Frederick Campbell, the Laird of Islay, in memory of his wife Lady Ellinor Campbell who died young in 1832. There is a beautiful dedication to her on one side of the lighthouse.
You can walk across the little path to get right up close (except at high tide). The lighthouse itself is not usually open to the public.
Further reading: a great tour of the lights of Islay and Jura by a very dedicated lighthouse-bagger.
And finally… a pleasing doorway. Bowmore's Royal Arch Masonic Hall has been beautifully restored and is now Bowmore Lodge holiday accommodation.